E-drill
The E-drill Virtually Eliminates Damage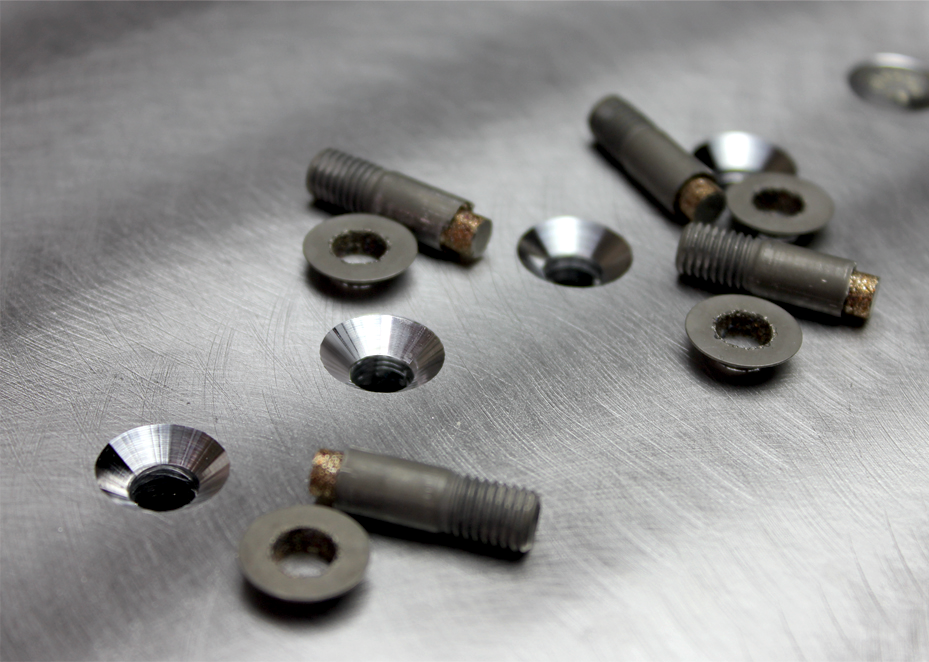 What We Do:
Perfect Point has developed the E-drill - a revolutionary fastener removal process that utilizes Electrical Discharge Machining (EDM) to precisely cut through the head or collar of a fastener allowing for fast easy removal. Progressive design iterations of the E-drill have improved the quality of the fastener removal process by reducing the probability of damage.
Traditional methods for removing fasteners are time consuming, strenuous, require years of experience, often causes airframe damage, and always produces FOD. Using the E-drill for fastener removal reduces process time by 20X, reduces damage occurrence rates, and simplifies the removal process, all while producing minimal FOD and substantially reducing both material and labor costs. Perfect Point's E-drill provides a clean, safe, repeatable EDM process. The purpose of this document is to discuss the design features of the E-drill which prevent damage to the airframe by focusing the EDM process internal to the fastener.
The Perfect Point E-drill has many features and accessories that focus on damage mitigation and process efficiency. There are four key features that prevent the E-drill from damaging airframe structures. Perfect Point has developed a system whereby the EDM cut is designed to be contained internal to the fastener shank, precisely controlled to a specific depth, located accurately over the fastener, and cooled by a stream of high-pressure/high-flow coolant. These features have substantially improved the E-drill fastener removal process making it consistent, reliable, and repeatable.