Description
EDF1223 Aperture Bombsight Kit
Ensures concentric location on flush fasteners, utilizing a set of 6 interchangeable aperture rings in various sizes. Incorporates a 5X magnifying lens and 4 LED's for improved precision and clarity.
Used in conjunction with the e-drill family of Vacuum Locator Adapters (EDF1320, 1321, 1322, 1323). Locator automatically illuminates when installed in the Vacuum Locator body.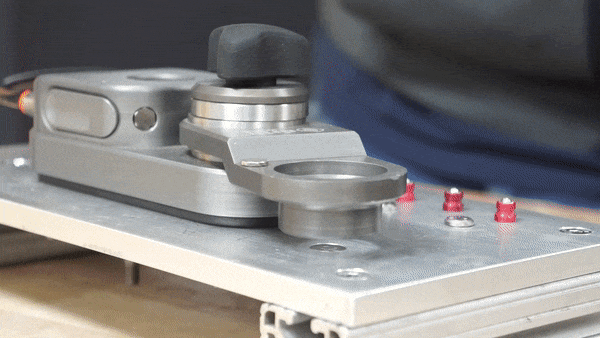 Includes:
1ea. – LED Magnifying Mechanical Locator
1ea. – 0.300" aperture ring – P/N EDF1221-300
1ea. – 0.400" aperture ring – P/N EDF1221-400
1ea. – 0.450" aperture ring – P/N EDF1221-450
1ea. – 0.525" aperture ring – P/N EDF1221-525
1ea. – 0.650" aperture ring – P/N EDF1221-650
1ea. – Blank piloted aperture ring – P/N EDF1221-125 – for customer to bore to suit custom requirements.
1ea. – Protective case with foam-cut lining