Description
EDT1300
The AirPunch is designed to remove the flange heads from fasteners that have been cut by the E-drill FST system. It is provided with a set of three adapters and matching punches to fit 5/32", 3/16" and ¼" fastener sizes in typical grip lengths. The adapter engages in the E-drill cut to locate the AirPunch and strike the fastener pin and no other part of the structure.
AirPunch generates a consistent impact force to remove the cut fastener. It reduces potential damage to the structure, and significantly reduces the chance of injury to the operator – both impact injuries and repetitive motion injuries.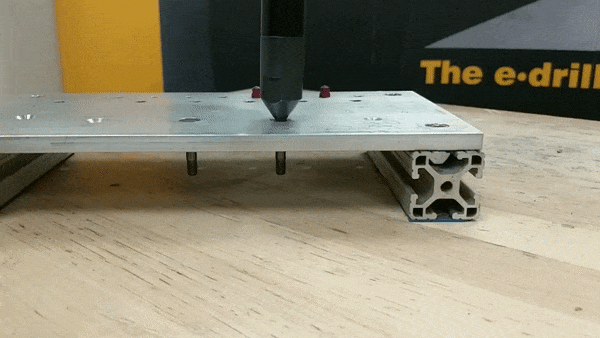 AirPunch is designed to strike the punch platform left behind by the e.drill process, which can deform without adversely affecting the fastener hole. Not designed to be used to remove fasteners drilled using conventional drills.
Includes:
(1) Ea. Pneumatic tool and service kit.
(3) Ea. Punch adapters – EDT1305-0 for 5/32" fasteners, EDT1306-0 for 3/16" fasteners, & EDT1308-0 for ¼" fasteners.
(1) Ea. Protective case with foam-cut lining.
(1) Ea. User Guide.